@
Name
Designation
Mobile No.
Email
Address
PG Qualification with Specialisation
Registration Number & Board
Date of Joining (dd/mm/yyyy)
Aadhar No,
Dr. Seetharama A C
Professor & HOD
9148942887
pet5014@gmail.com
Cheenadi House, Addor , P.O. Urdur, Kasaragod Dist., KERALA.
BSAM 1981

8422
KAUP Board Bangalore
07.08.2019
904071456546
Dr.Manish Shantilal Lodha
Professor
9822941293
man.19822.ml@gmail.com

A/P – Flat No -10, Topaz Apart Yashwant Nagar, Talegoan Station – 410507,T.Q. Maral, Dist. PUNE
M.D. 2006
"Shareera Kriya"
I-31700-A-1
Maharastra Board
19.05.2008
333875443535
Dr.Anishma Devi N
Assistant Prof.
9048362405
anishmannaik@gmail.com

Anugraha Manipady, R.D. Nagar Post, Kasaragod Dist,Kerala
M.D-2017
Kayachikitsa
13797-12/06/2013
TCMC
10.01.2018
610412448401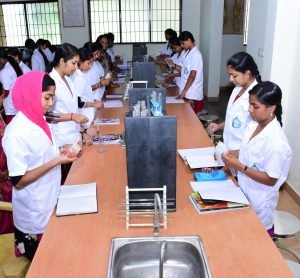 Shareera kriya vijnanam is the science which deals with the study of human body in relation to its physiological functions as well as all the components of shareera in a normal status. This subject is great importance to understand most of the clinical methods and therapeutics. Shareera Kriya laboratory is structured to meet medical requirements. 
The lab is maintained and supervised by qualified lab technicians and professors. Here students are taught to monitor blood pressure, temperature, pulse and heart rate of normal individuals. We are also conducting examination of blood and urine tests for enriching the knowledge of students, according to C.C.I.M syllabus. Department is equipped with 150 charts and 50 models. Our vision and mission to prepare the students to cope up with present day challenges.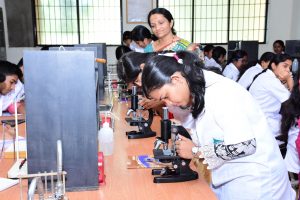 397total visits,3visits today