"National Seminar and workshop on Research Methodology and Statistics-Anusandhana-2019"
Held on 22nd February-2019




Dr.Udayashankar N

Professor and HOD
Department of Shalakya Tantra
K.V.G Ayurveda Medical College and Hospital, Sullia
Topic – Keynote Address of Anusandhana-2019




Dr.Lakshminaryana Shenoy

Asst: Director State Ayurveda Research Center Mysore.
Talk on Research and Statistic made easy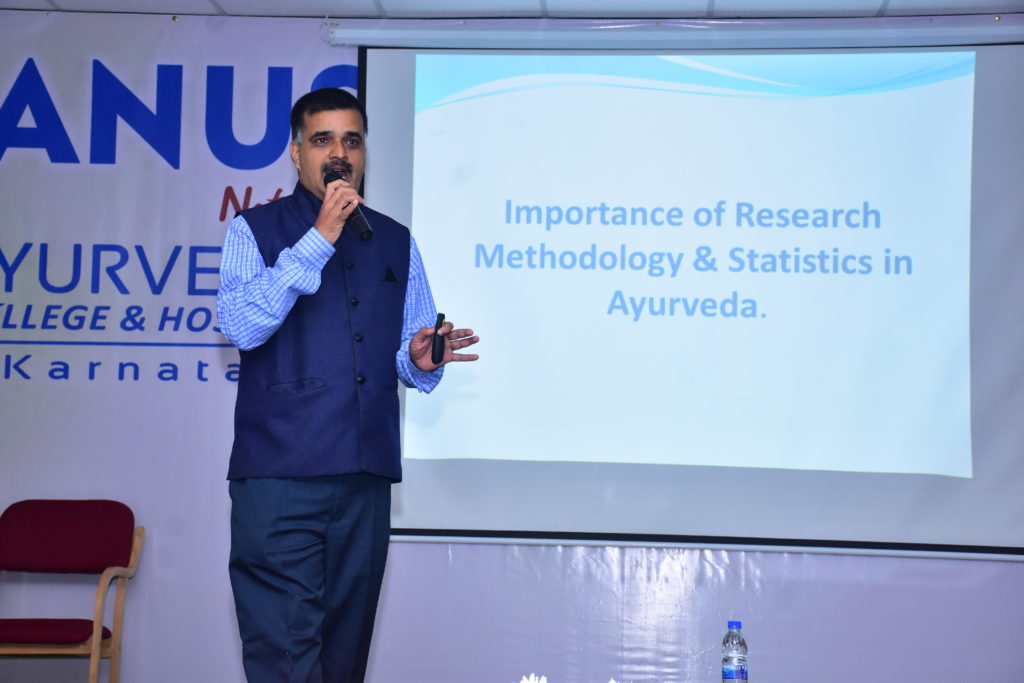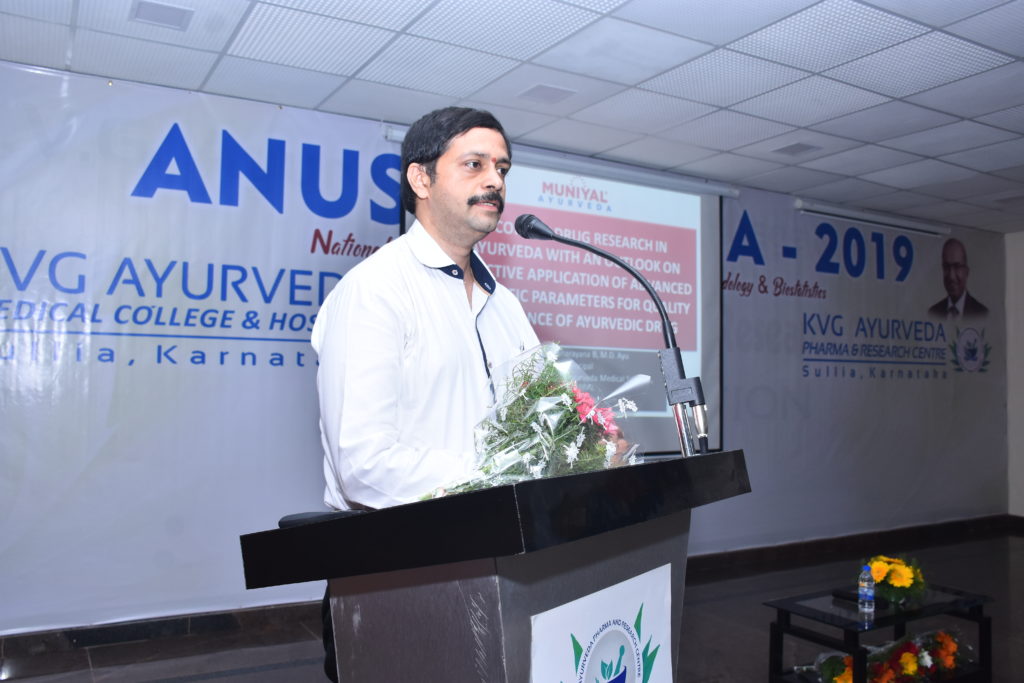 Dr.Sathyanaryana Bhat

Principal Medical Superintendent and Director
Muniyal Institute of Ayurveda Medical Sciences, Manipal.
Talk on Scope of drug Research in Ayurveda with an outlook on effective application of advanced scientific parameter for quality assurance of Ayurvedic drug.




Dr.Anantharam Sharma

Professor Dept Of Panchakarma
Amrutha School of ayurveda Vallikavu,Kerala
Talk on Clinical research in Ayurveda and Protocol Writing.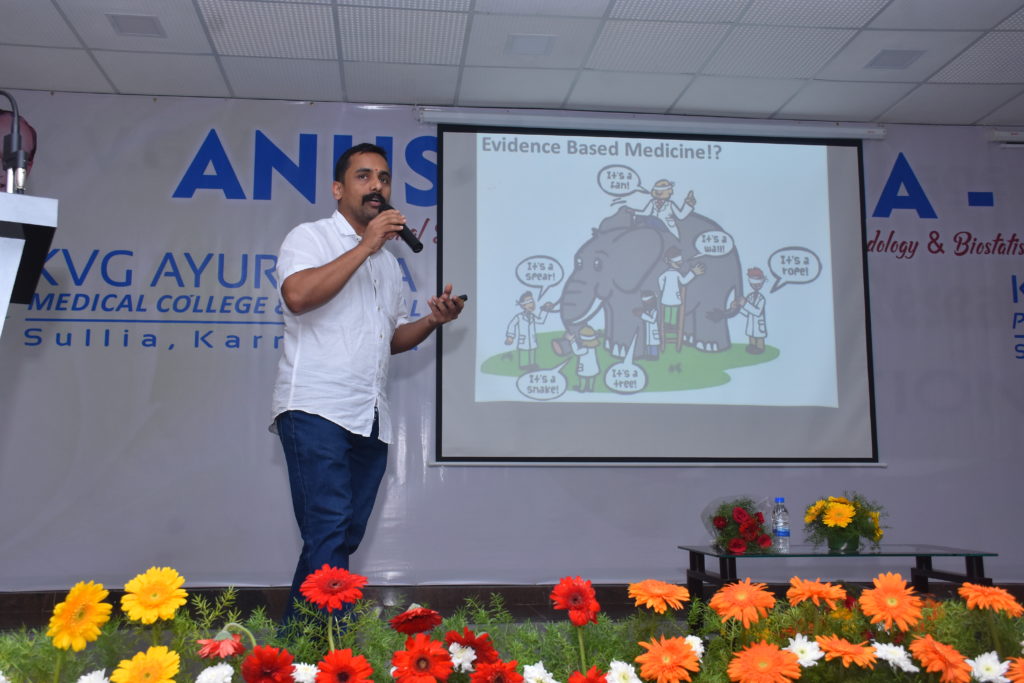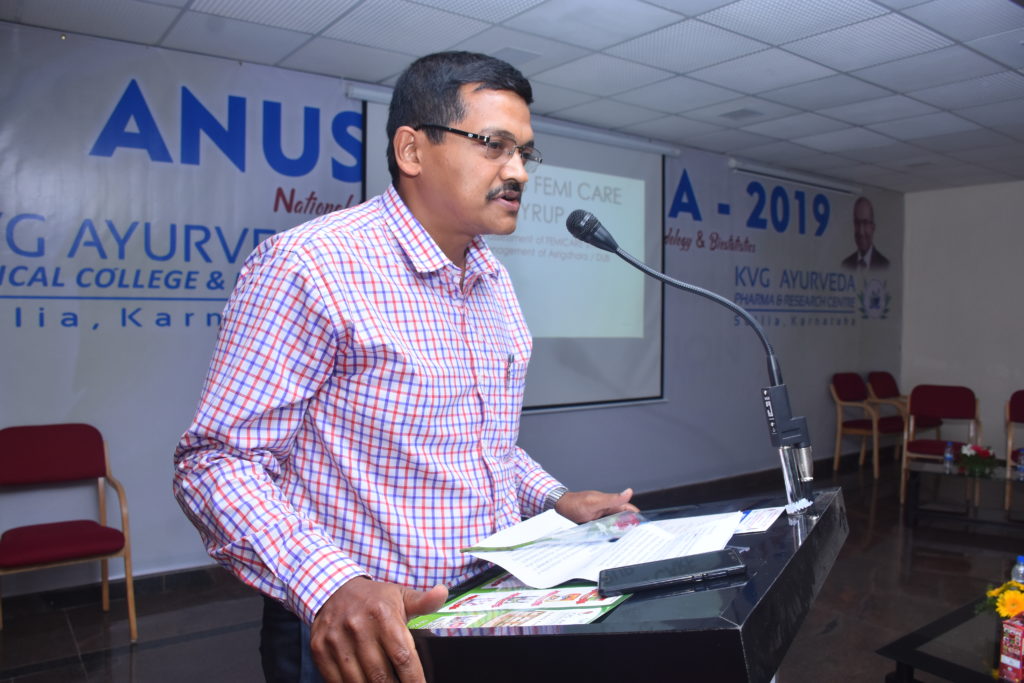 Dr.Ashok

Professor & HOD Dept Of Prasoothi Tantra and Stree Roga
K.V.G Ayurveda Medical College and Hospital, Sullia.
Talk on Product Feedback of K.V.G Pharma's Femicare.
"Best paper presenters in National Seminar on Rasashastra and Bhaishajya Kalpana – "Samskara– 2015"

Held on 10th December 2015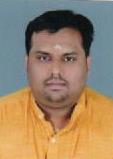 P.G Scholar
Department of R.S.B.K
Topic – New Dimensions in Ayurvedic
Formulations to Get International Acceptance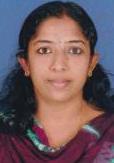 P.G Scholar
Department of Panchakarma
Topic – Rasaushadhis Pertaining to Vamana
Won first prize in paper presentation in"Sandana 2015" National seminar at K.V.G Ayurveda Medical College, Sullia, Held on 19th & 20th June 2015.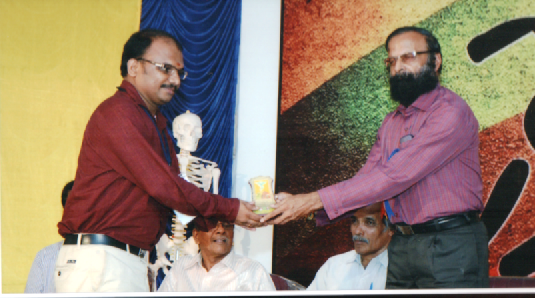 Dr.Anup P. ,
PG Scholar
Department of Shalya Tantra
Topic – Common sports injuries & death of Australian cricketer Philip Hughes by "Vertebral Artery Dissection " "Sira matruka Marmaaghatha" A clinical correlation"
Completed training on "Quality Management Systems and Internal Audit in Medical Laboratories as per ISO 15189 2012 & NABL 112"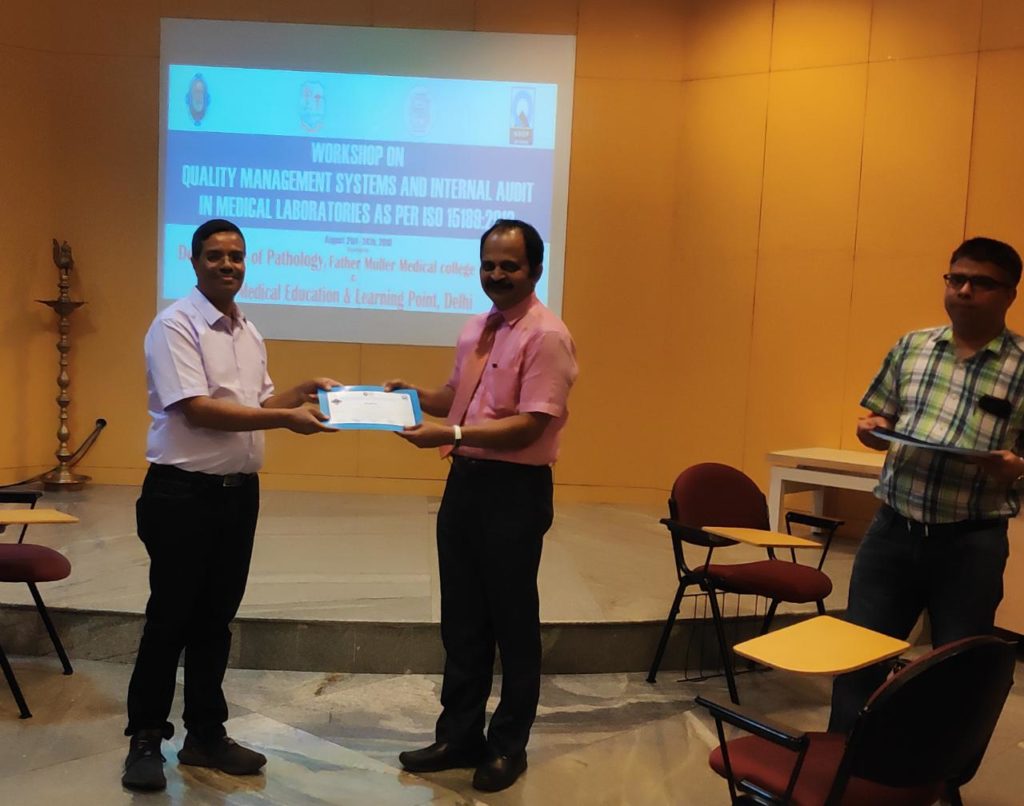 Dr.Venu N, Reader , Department of Shareera Rachana had attended the 4 day workshop and sucessfully completed the training on Quality Management Systems and Internal Audit for the Quality management of the Medical Laboratory as per ISO 15189:2012. 
The training program was conducted by Medical Education and Learning Point (Regd) MELAP/QMS/2019 held at Father MullerMedical College, Mangalore. It was a 4 day training program held between 21 August 2019 and 24 August 2019.
361total visits,2visits today